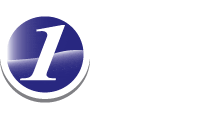 Marketing a website in 2023 requires a strategic approach that takes into account the latest trends and best practices. Here are some key strategies that businesses can use to effectively market their websites in 2023.
1. Focus on user experience – A positive user experience is crucial for attracting and retaining website visitors. To get the best from your site ensure that the website is fast, easy to navigate, and optimized for all devices. Businesses should also prioritize website security and privacy to build trust with their audience.
2. Leverage social media – Social media platforms continue to be an important channel for driving website traffic and building brand awareness. Businesses should identify the platforms that are most relevant to their audience and develop a consistent content strategy that engages users and directs them back to the website.
3. Embrace video content – Video is increasingly popular as a way to communicate information and engage audiences. Businesses should consider incorporating video content into their marketing strategies, such as product demonstrations, tutorials, or brand stories.
4. Utilize artificial intelligence – AI-powered tools can help businesses personalize content, improve website searchability, and optimize ad targeting. In 2023, businesses should explore how AI can enhance their marketing efforts and improve the user experience for their audience.
5. Invest in SEO – Search engine optimization (SEO) remains a critical component of website marketing. Businesses should prioritize on-page optimization, such as meta tags and keyword optimization, as well as off-page optimization, such as backlinking and social signals.
6. Engage with influencers – Influencer marketing can be an effective way to reach new audiences and build credibility. Businesses should identify influencers who align with their brand values and develop partnerships that provide mutual benefits.
7. Leverage augmented reality – Augmented reality (AR) can provide a unique and immersive experience for website visitors. In 2023, businesses should explore how AR can be incorporated into their marketing strategies, such as virtual product try-ons or interactive brand experiences.
In conclusion, marketing a website in 2023 requires a multifaceted approach that prioritizes user experience, social media, video content, AI, SEO, influencer marketing, and augmented reality. By adopting these strategies, businesses can effectively reach their target audience, drive website traffic, and build a strong online presence. Contact 6LM to see how we can help you market your website.